North Central Regional Invasive Species and Climate Change Network
Climate change can shift the ranges of invasive species as they respond to new conditions of carbon dioxide, temperature, and precipitation (Bradley 2009). Climate change and extreme events can also stress native ecosystems, leaving them more susceptible to invasion (Peterson et al. 2003, Thuiller et al. 2008). Furthermore, climate change (Abatzoglou and Williams 2016), invasive grass species (Fusco et al. 2019), and human actions (Balch et al. 2017) are changing fire patterns in the western U.S., which can further enable the spread of certain invasive grasses (D'Antonio and Vitousek 1992). Natural resource managers consistently identify invasive species as one of the biggest challenges for ecological adaptation to climate change (Buckley and Catford 2016, Ernest-Johnson 2018). Yet managers report only sometimes considering climate change in their management due to a lack of information, personnel, and funding (Beaury et al. 2020). Given the many ways that invasive species and climate change interact, it is more critical than ever to integrate adaptation science and management for invasive species and to improve outcomes for managers combating this issue on the ground.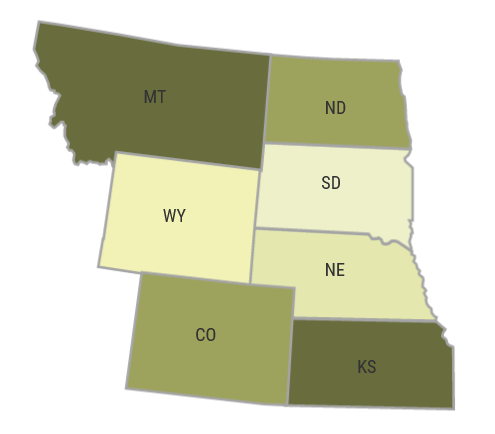 The NC RISCC (North Central Regional Invasive Species and Climate Change) network seeks to tackle this issue in our geographical context, based on the successful model of the NE RISCC. Covering the states of Colorado, Kansas, Nebraska, Wyoming, the Dakotas, and Montana, the North Central region has its own suite of invasive species including previous invasions of fire-promoting grass species (Fusco et al. 2019) and will get some new species shifting to higher latitudes (Allen and Bradley 2016). Our main objective in establishing the NC RISCC Management Network is to enable actionable science and management related to invasive species in a changing climate.
Key questions addressed in the NC RISCC include:
What species and ecosystems are most threatened by invasive species in the NC region?

What invasives will be most important to manage in a changing climate in the region?

How do wildfire, climate, and invasives interact in the NC region, and what is the potential for ecological transformation?
These questions are being investigated through a stakeholder-focused approach, in which we integrate the perspectives of researchers, natural resource managers, Tribal nations, government agencies, and policymakers to best address the issue.
Advisory Board Members
Emily Fusco (UMass Amherst, efusco@umass.edu)
Toni Lyn Morelli (NE CASC, tmorelli@usgs.gov)
Brian Miller (NC CASC, bwmiller@usgs.gov)
Terri Hogan (National Park Service, Invasive Plant Program, terri_hogan@nps.gov)
Alex Voznitza (National Park Service, Aleksandra_Voznitza@nps.gov)
Catherine Jarnevich (USGS, jarnevichc@usgs.gov)
Jeff Morisette (Rocky Mountain Research Station, jeffery.morisette@usda.gov)
Eve Beaury (Princeton University, evelynbeaury@princeton.edu)
Interested in what we do? Want to engage?
We have a NC RISCC listserv that sends out updates, opportunities, and research findings to our network. Please email
nc_riscc@colorado.edu to join this group.
As part of our commitment to integrating research with active practice, we will be hosting two Science Integration Workshops in the next two years. We held the Spring 2022 Science Integration Workshop on April 6th-7th 2022. To receive updates on these workshop opportunities, please sign up for our listserv (see above) or contact Chelsea Nagy directly for more details. 
The Invasive-Grass Fire Cycle
Management Challenge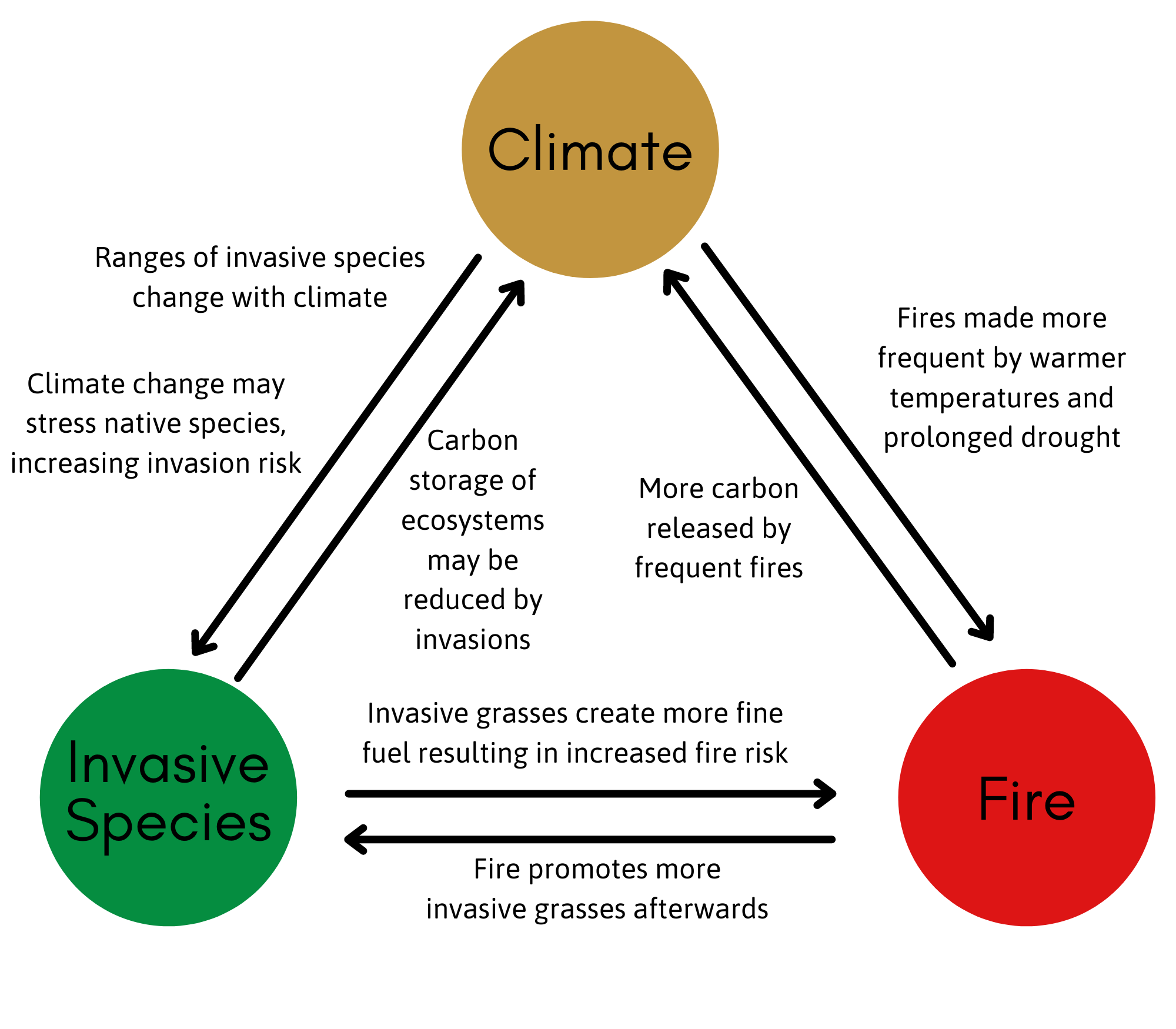 Summary: Summary: States in the North Central (NC) region have already been invaded by grass species capable of altering fire regimes and creating self-perpetuating 'grass-fire cycles'. Under climate change, these grasses may interact with drought and fire to burn more and exclude native species. Managers can plan for these interactions and create collaborative communities to address these complex challenges.
Double Trouble: Understanding Risks from Invasive Species and Climate Change
Management Challenge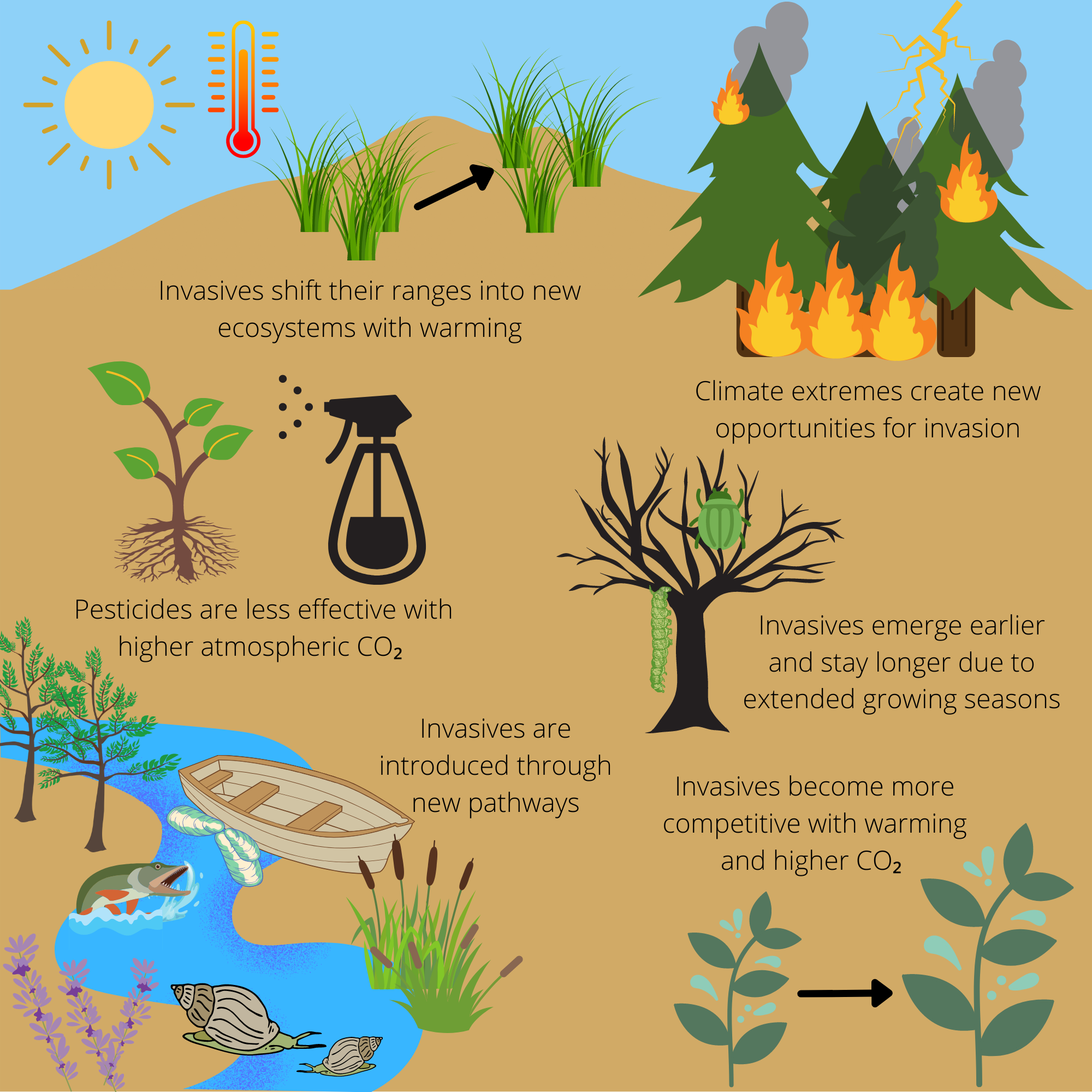 Summary: Individually, invasive species and climate change are major threats to global ecosystems. Together they create new challenges for effective management. Management strategies need to be designed to respond to this double trouble, and we need to understand how these two forms of global change interact.
Spring 2022 Science Integration Workshop
The NC RISCC hosted its first Science Integration Workshop on April 6th and 7th, 2022. The goal of this workshop was to establish the RISCC as an actor in this area, garner community feedback about what they wanted the Network to be, and present relevant research and management talks. 
Project Team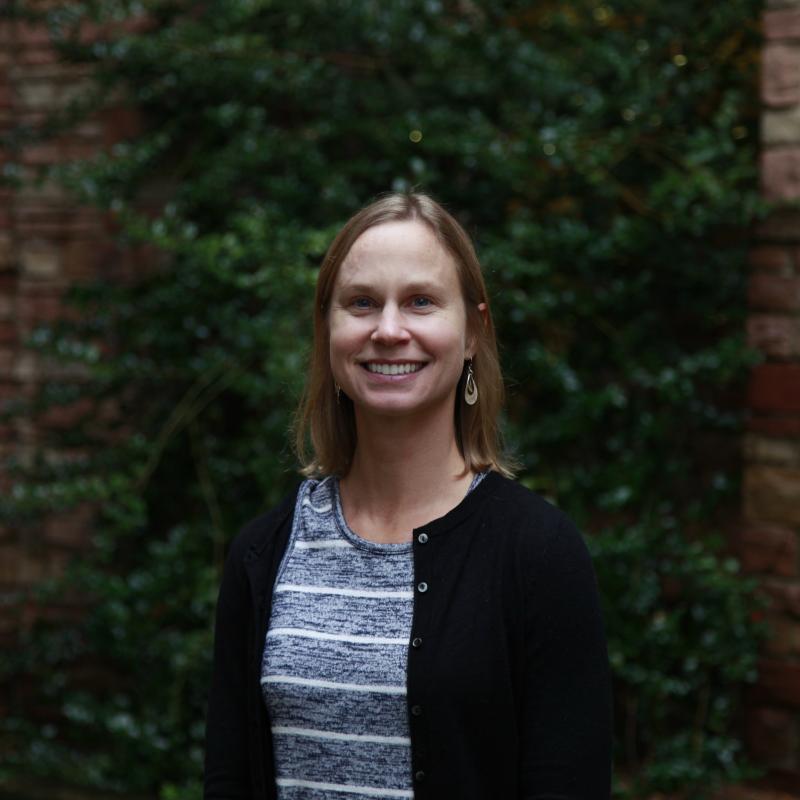 Project Lead
Chelsea Nagy
Chelsea is a terrestrial ecologist and biogeochemist with a PhD from Brown University in Ecology and Evolutionary Biology. She is the Program Manager for Earth Lab and works to identify strategic science initiatives, funding opportunities, and university and other (e.g., government, non-profit) partnerships.