Summary
Drones are revolutionizing the way natural scientists measure their study systems.  We are researching how measurements from small remote sensing drones, aka uncrewed aerial systems (UAS), can complement existing data to answer environmental questions in new ways. UAS collect repeatable and reliable remote sensing measurements while saving time and money for researchers. Earth Lab is harnessing the versatility of UAS sensors to measure spectral and structural information across landscapes. 
UAS capture fine-scale characteristics and phenomena on the ground by collecting images with spatial resolution as small as centimeters. Such data can be scaled up to airborne or satellite imagery that are meters or tens of meters in resolution. Earth Lab is quantifying quality and propagating uncertainty across scales by processing and comparing hyperspectral imagery from a joint flight between a UAS and an airplane, each bearing a spectrometer. 
We are up-scaling multispectral UAS to unlock 40+ years of Landsat imagery to better understand forest recovery dynamics following disturbance. To accomplish this, Earth Lab purchased a sensor with spectral bands matching that of Landsat and integrated the sensor onto a multicopter drone. We are building hierarchical Bayesian models with these data to better understand which factors contribute to forest recovery following disturbance at a regional-scale. 
UAS can extend field-collected data continuously across a landscape. Such down-scaling of UAS data saves time and labor costs of traditional field crews. Earth Lab is exploring what forest traits can be derived from UAS-based measurements and is working to build tutorials to make scaling UAS data to field-collected data an accessible workflow for all. 
Earth Lab is committed to building a community of researchers who use UAS in their work. We aim to lower the barrier of entry to using UAS in research by sharing technical knowledge and best practices for UAS methods. 
Project Team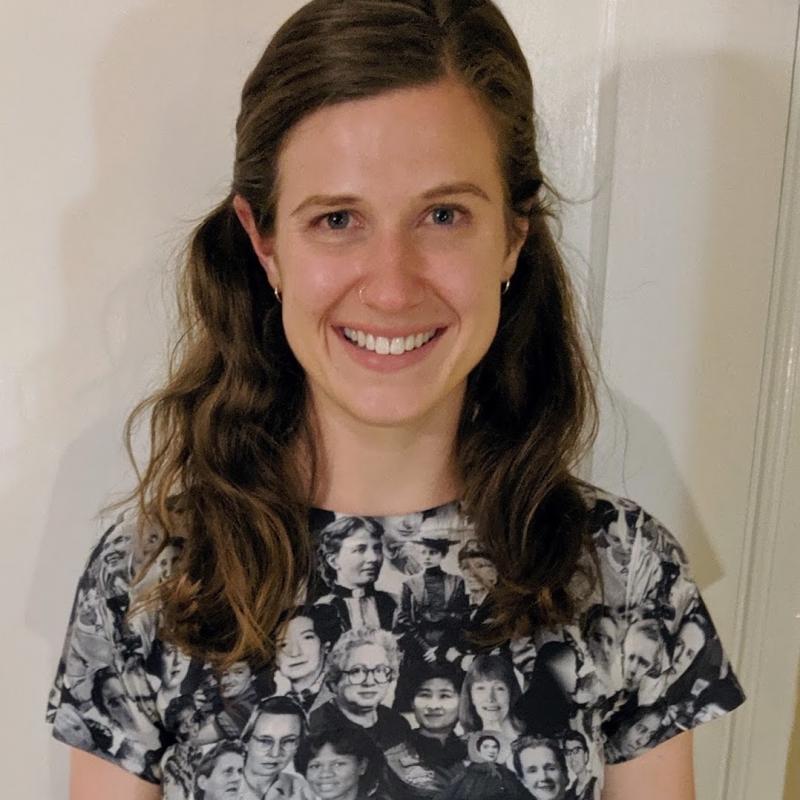 Project Lead
Anna Spiers
Anna is a graduate research assistant in Earth Lab's Analytics Hub, working on the drone team surveying forests. Anna is comparing flight parameters to find the best for drone surveying of forests, refining best practices for drone workflows for scientists, and contributing to a review describing what plant traits can be derived from drone measurements.