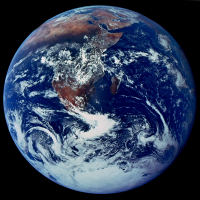 Events provide exposure to career options in earth data science
Panel: Careers in Earth Data Science - In this event four professionals, who ranged in background from recent graduates to mid career, talked about career opportunities and challenges in earth data science.

Webinar: Reproducible Science - In this event, Dr. Max Joseph offered tips on getting started with research compendia, which allow for bundling analysis associated with a research project to ensure that other can install the same software dependencies and run the same workflow on their machines.

Workshop: Science Communication - This training exposed students to the message box as a way of communicating science to different audiences using a core message that relates to a given audience.