Program Wide Evaluation and Assessment to Track Learning, Program Effectiveness and Impact
The Earth Lab Education team implements program-wide evaluation and assessment of student learning, grounded in an education research-based framework. We strive to better understand the effectiveness of our teaching approach in workshops, the Earth Data Analytics - Foundations professional program, and internships. We are especially interested in understanding the impact on students in groups traditionally underrepresented in STEM such as those participating in the Earth Data Science Corps. We use this information to iteratively improve all of our programs.
Tracking Impact of Student Career Development & Persistence in STEM
Evaluation activities include both (1) traditional surveys and focus groups implemented before, during, and after our events and (2) long term tracking through longitudinal surveys which help us understand our impact on career development and student persistence in STEM. In general, we have found that students enrolled in our earth data science programs use the skills and information they acquire as part of their training to build confidence as earth data scientists, develop awareness of careers in earth data science, and modify processes in their work environment to be more open and reproducible. 
Confidence and Earth Data Science Skills
Confidence and belonging are both important factors in determining persistence in learning earth data science. Data science skills are only as useful as a student's confidence to apply them to their future education and career.
I really enjoy gaining more programming skills. The high of getting something to work as it ought to makes up for all the frustrations that come along the way.
We have also found that project based learning using real-world applications can effectively build student confidence in using Earth data science skills. Thus, project work, often done in groups, is a core part of both our Earth Data Analytics professional graduate certificate and the Earth Data Science Corps programs.
I am taking away a new confidence with coding (esp. in Python, which I had never used before), and a sense of how to work remotely in a large team. I also learned a lot about my priorities when doing projects and how I work with others.
Sense of Belonging to the Earth Data Science Field and Community
A student's sense of belonging in data science has an impact on their self-confidence and can be a major factor in deciding whether to remain in STEM or leave to pursue studies in another field. This trend is even more pronounced among minorities, women, and members of populations historically underrepresented in STEM. Through our projects and evaluation we explore factors that build a sense of belonging for groups historically underrepresented in STEM.
 
Increasing Career Awareness in Earth Data Science
As data science is a relatively new field, many students have a limited understanding of career options available to them. We expose students to career pathways through career development events that bring in established professionals to provide career advice and prepare students with job search skills like résumé writing, interview techniques, science communication, and developing a strong online presence. 
It was really helpful having the workshops to help me get started and get introduced with Python programming in order to learn how Earth data science is used within the community and within careers. The career workshop also helped me gain insight into how much programming is found in careers and how it's used in Earth data science.
Instilling the Importance of Open Reproducible Science
Open, reproducible science benefits both researchers and society. It increases the visibility of a scientist's works, makes it easier to build off of the findings of others, and ensures that scientific knowledge is shared as a public good. All of our workshops and programs focus on teaching open reproducible workflows and instilling the importance of open science principles, then using survey evaluation to see how student approaches change.
Before I did not understand the importance of reproducibility. I have learned more about what is possible given open-reproducible workflows with Python.

I am working more collaboratively with people who use scientific programming as a tool/approach. I can create results more efficiently.
Program Satisfaction
Through assessment surveys, we have found that students enjoy learning through our programs and find the skills that they learn applicable to their future education and careers.
I feel like [through the Earth Data Science Corps] I definitely gained skills that I can immediately apply to my career!

I didn't like computers when I started. I like them now. I had zero coding experience. This [certificate program], and the coding that I learned in it, has given me a whole new career direction. It has carved out a path for me.
Measuring Gains in Student Comfort With Technical Tools & Reproducibility
Through surveys of students involved with our Earth Data Analytics - Foundations professional certificate program we have been able to measure growth in perceived comfort with a variety of technical tools including the use of Jupyter Notebooks, data visualization in Python, writing functions and conditional statements, working with different data formats, and creating open, reproducible workflows. Perceived comfort often goes hand in hand with confidence.
Project Team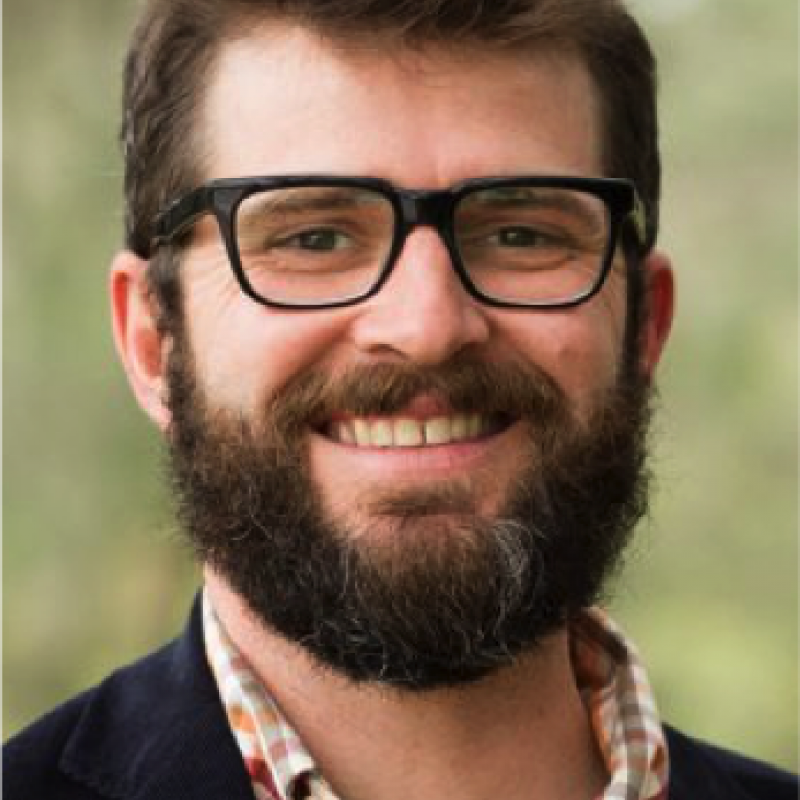 Project Lead
Nathan A. Quarderer
Nate is an educational researcher currently focused on the topics of data science education, and on how people come to know about climate change and why they hold a particular set of beliefs. At Earth Lab, Nate helped organize and implement the Earth Data Science Corps program, leading assessment and evaluation efforts.